IMAGINE GIOVANNI FROM ITALY, MAIBRIT FROM DENMARK, CATALIN FROM ROMANIA AND SUSANNE FROM GERMANY…
…want to set up an EU-wide animal welfare organisation, that can be active not just in ONE country, but across the whole European Union. They believe animal protection cannot be achieved successfully on a purely national scale. Did you know that in the EU today these young Europeans are not allowed to set up such an EU-wide organisation? Sounds strange? We think so, too.
On this website, you will find many more examples like this. Unfortunately, the sobering truth is: The European Union today is not a real democracy. Even though the European treaties refer to us as "citizens of the Union", we are kept apart by national governments, who seem afraid of civic cross-border action beyond their national control. So, despite Schengen and all that talk of free movement of citizens, when it comes to civil society the EU still operates very hard borders in practice. We believe this needs to change for Europe to truly become a Europe of its citizens. What we request is a transnational European democracy.
WHAT WE WANT
European politicians want us to feel as European citizens, yet we are not allowed to have the tools we need to act as real citizens would. A democracy can only live if its citizens can play an active role in it, through elections as well as through civic action, petitions and a real public debate.We Are Europe is committed to achieve exactly this a true transnational democracy in Europe!"
WHAT WE STAND FOR:
A TRANSNATIONAL EUROPEAN DEMOCRACY
As citizens of the European Union we have our own legal European citizenship status within the legal structure underpinning the EU. But what does it actually mean to be a 'union citizen'? In our view, it should mean that as citizens we have a right to have a real say on the EU's future. If we don't have a say and have ways of making our voices heard on the political stage, through votes or civic actions, many of us might lose our trust in European politics. We don't want to let it come to that. We request the same rights we have based on our national citizenships to also hold true for our European citizenship!
We Are Europe! is a group of EU citizens working together for a transnational democracy in Europe. The vision of our group is to support the nice words of European citizenship with actual rights that will allow citizens across Europe to assume full democratic responsibility of the European Union, without being stopped short at national borders. Our mission is to fight for a European and therefore transnational democratic space, where Europeans can exercise their democratic and social rights irrespective of their national rules.
So why does it matter so much whether citizens organise nationally or transnationally across all of Europe? Most of the topics we care about today are topics that need to be handled at EU level to be effective. Whether that is security, energy policy, migration, climate change, or even social policy. Even for topics where the EU currently lacks the competences to directly affect change, much of how we organise our national countries is based on compromises reached at an EU level. We don't want to change this, but we do want to give citizens a right to organise and be heard at that same level where policy is decided, the EU level.
Right now, it's impossible for citizens to come together across Europe and found an association to fight for whatever one believes worth fighting for. Our civil society is split by national borders, even though we don't need a passport to cross those borders anymore, we actually lack some of the most fundamental citizens' right when crossing them. We Are Europe! wants to change this! We believe that as citizens we will only be heard in Europe when we join together, all 500 million of us.
WHO WE ARE
We Are Europe! is a group of European citizens from 25 different countries who want to put the citizen back into the democratic heart of Europe. In 2012, we founded We are Europe! e.V. (an association under German law) which, today, serves as one pillar of a whole number of We are Europe! associations across the EU, all together forming the pan-European WE ARE EUROPE! GROUP. If you are keen to set up this group with us and found a We are Europe! entity in your country, let us know!
And this is the launch team: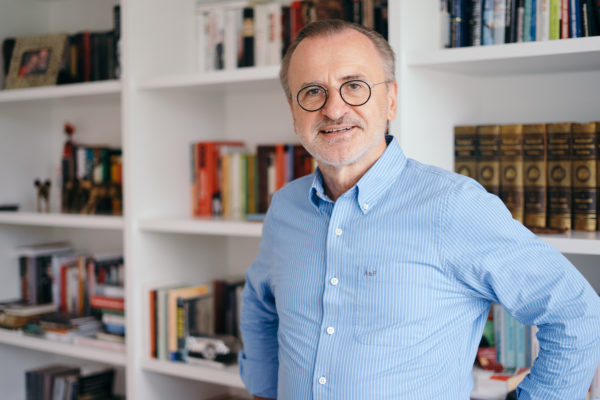 I was born in Poland and have been living in Germany for 37 years. Similar stories are typical for millions of European citizens. I can proudly say today "I am a European citizen". After so many years traveling between different European countries, cultures and languages I can definitely claim – there is a strong European awareness  which is going to increase in the next decades. And I am working on that by participating in the WAE movement.
Good to see you on this page! I'm Jens, and I'm the co-chairman of We are Europe! Germany, together with my friend Pawel Golak. The united Europe is still the best political concept ever created on this continent, and we haven't even begun to exploit its immense potential. Our countries are like a symphony orchestra tuning their instruments – but the symphony is yet to be played. Let's work on the score, folks. Together.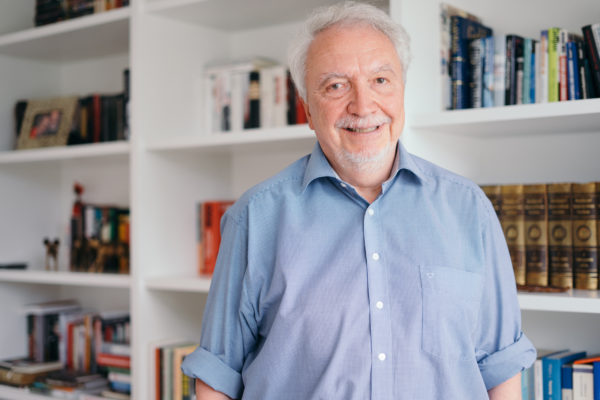 Hi, I am Klaus, I studied electrical engineering and computer science at the West-Berlin Technical University in times when there was this horrific wall midtown. Actually, I had to face every day the dangerous results of nationalism. After my professional career, as a pensioner, I started to spend my leisure time to promote actively transnational thinking and cooperation in the We are Europe! network, being one of its board members. Apart from consulting and supporting WAE in technical matters, I particularly try to show that a cooperative Europe can be extremely successful. Thus, I contributed, for example, by organising information tours to AIRBUS and ESA (European Space Agency) to reveal how powerful and innovative Europe can be if its countries and people work and stand together.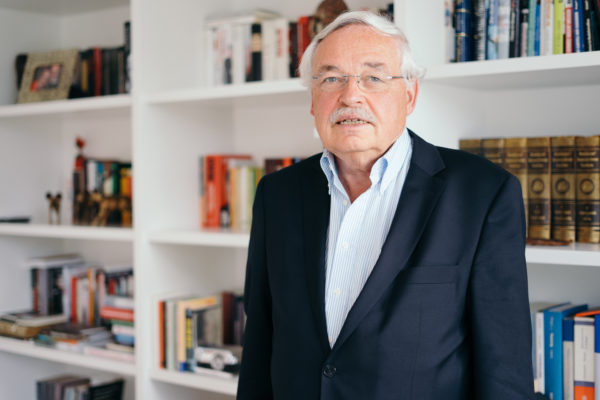 Europe has to stand its ground in the face of mighty power blocs in the world. Only common values, inner security and a common defence can make sure this is going to happen. Just yet, Europe is a terrific continent for business, social life, travelling and a wide range of culture.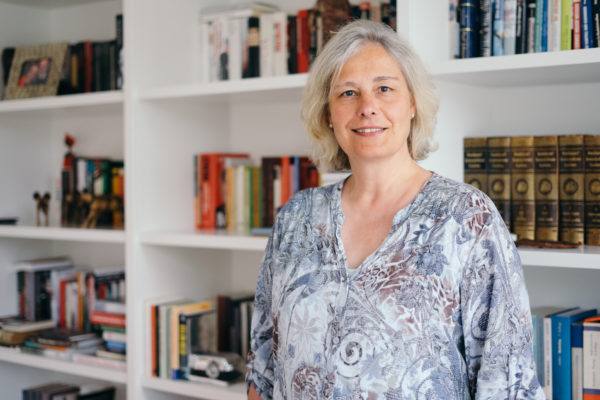 Hi, I'm Anja! Born and raised in Düsseldorf, for decades I jauntily enjoyed the diverse culture and life style of the Rhine Region – literally in the center of Europe. Only some years ago I realized that increasing nationalism in various countries might threaten the values and foundations of European civility. At least such deterioration is not likely to happen as long as we "Europeans by conviction" stand up for our values: democracy, rule of law, civil liberties, humanity. But how to stand up? There are many options, indeed. I've become an active member of We Are Europe! Whatever your choice: to take action is much more satisfying than remaining in an emotional state of discomfort and disconcertion.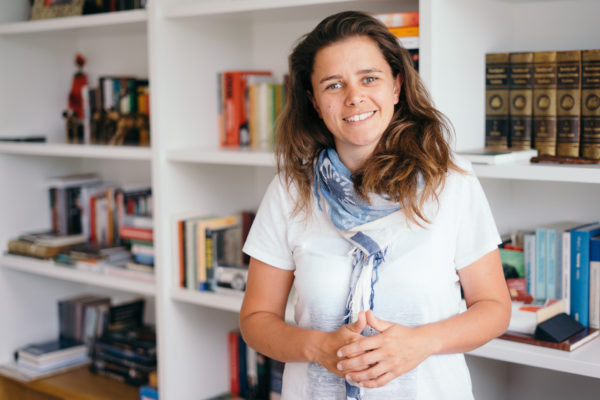 My name is Jenny Paul, I am a member of the board of We Are Europe! trying to push the idea of a united Europe. In the past, I lead another pro-European NGO, organised the big March For Europe in 2017 across Europe and jointly drafted reform ideas for Europe. I love to debate Europe, its future and how we're going to get there and regularly participate in debates, panel discussions and so on. I believe that democracy needs to be at the core of Europe's future and as such it is our call as European citizens to make sure our European dream becomes a reality. I hope you join us on this journey, so please get in touch with us to find out how you can help!
HOW IT ALL STARTED
Back in 2012 a group of enthusiastic Europeans joined together in Dusseldorf to found the first instance of We Are Europe! Focussing on bringing citizens together to experience Europe, the association quickly grew into a local star among Europeans, organising debating evenings, discussion groups, speaking at festivals and allowing Europeans to experience other nations traditions, languages and ideas.
Following the detrimental year of 2016 and with the French presidential vote still looming over Europe, young enthusiasts from Berlin joined together to create the March For Europe on March 25th 2016, the 50th anniversary of the signing of the Rome Treaties. What started out as a mere student project, quickly grew into a pan-European idea and with its substantial experience and contacts the We Are Europe! team decided to help organise marches across all of Europe. With simultaneous marches in 14 European citizens, and record numbers of 10.ooo citizens each in Warsaw, Rome and London as well as 6.ooo in Berlin, We Are Europe! decided to bring together these enthusiasts and create a force for real change in Europe.
After meeting in Vienna in the summer and in Paris in the autumn of 2017, the idea for a rebirth of We Are Europe! was born. With the clear goal to change the democratic status of citizens within the European construct, by uniting civil society across the union. Since then much work has been done in setting up the legal structure of this idea, accompanied by a change of statutes for the existing association in Germany and newly founded associations in Rumania, Poland and Greece.
We Are Europe! aims to have founded national pillars in all 28 EU member states by the end of 2018, but of course we are already very active even before then. Check out if there is an event near you in the coming weeks or how you can get involved. And if you do want to found a national pillar yourself, please do get in touch with us as well!
TAKE ACTION
You are a passionate European keen to turn the pale EU into a buyoant transnational democracy? Then you've got three ways to get involved: You can join us as a regular or a supporting member; you can subscribe to our newsletter; and you can of course get in touch with us directly by sending us a message or calling us on +49 211 9284 1165. We are looking forward to hearing from you!
DONATE
We launched our initiative from scratch.
And we are well aware it will take us a long time to make headway,
given the obstinacy of national governments.
Will you help us? Thank you in advance
We are Europe! e.V., based in Düsseldorf, Germany, is an association under German law. We are registered with Amtsgericht (district court) Düsseldorf under VR 10778. Our non-profit status is officially recognised by the competent tax authorities. We are member of the European Civic Forum, Paris.