WHAT WE STAND FOR:
THE TRANSNATIONAL EUROPEAN DEMOCRACY
They call us solemnly 'union citizens' in the EU treaties, deluding us into thinking we Europeans would form a community. But, under real world conditions, they keep us separated. Fearing a loss of power, 28 governments are pulling up the drawbridges to transnational political action. Rejecting, on 7th February 2018, even a modest attempt to introduce transnational electoral lists at the upcoming EU elections, the European Parliament turned itself into the lackey of this fainthearted policy.
The WE ARE EUROPE! GROUP is a group of EU citizens united in a virtual, exclusively supranational space. The vision of the group is the emergence of a European citizenry willing to and legally entitled to assume full democratic responsibility of the European Union. Our mission is to campaign for a fully-fledged transnational democratic space on European level, where Europeans, in their capacity as citizens of the Union, can exercise their democratic and social rights independently and distinctly from national rules. Hence, WE ARE EUROPE! is particularly committed to the statutory admission of European Associations as well as of European Political Parties, the latter not just as alliances of national parties, but established by natural persons as well, and to the admission of transnational lists in the European Parliament elections at the earliest possible date.
The WE ARE EUROPE! GROUP waives any form of legal status or registered office or headquarter as this would inevitably shackle us to a single national legislation which we deem inappropriate for a truly European group. The only legal frame we accept and request to be built is on the European level. As soon as such legislation has been adopted, we will transform the group into a European Association under the newly created European law.
WHO WE ARE
The WE ARE EUROPE! GROUP is walking towards the starting line. Activists in Bucarest, Düsseldorf, Paris and Warsaw are preparing the ground.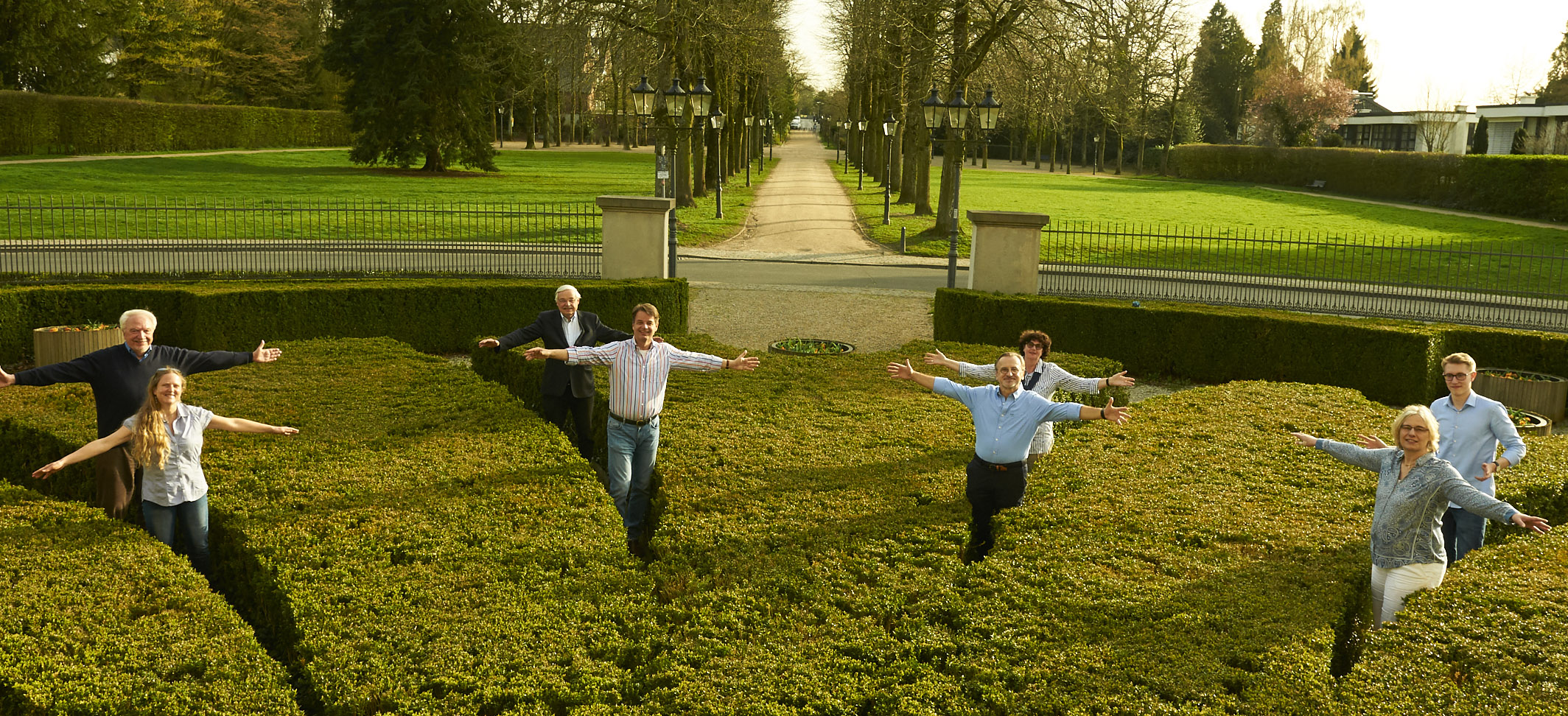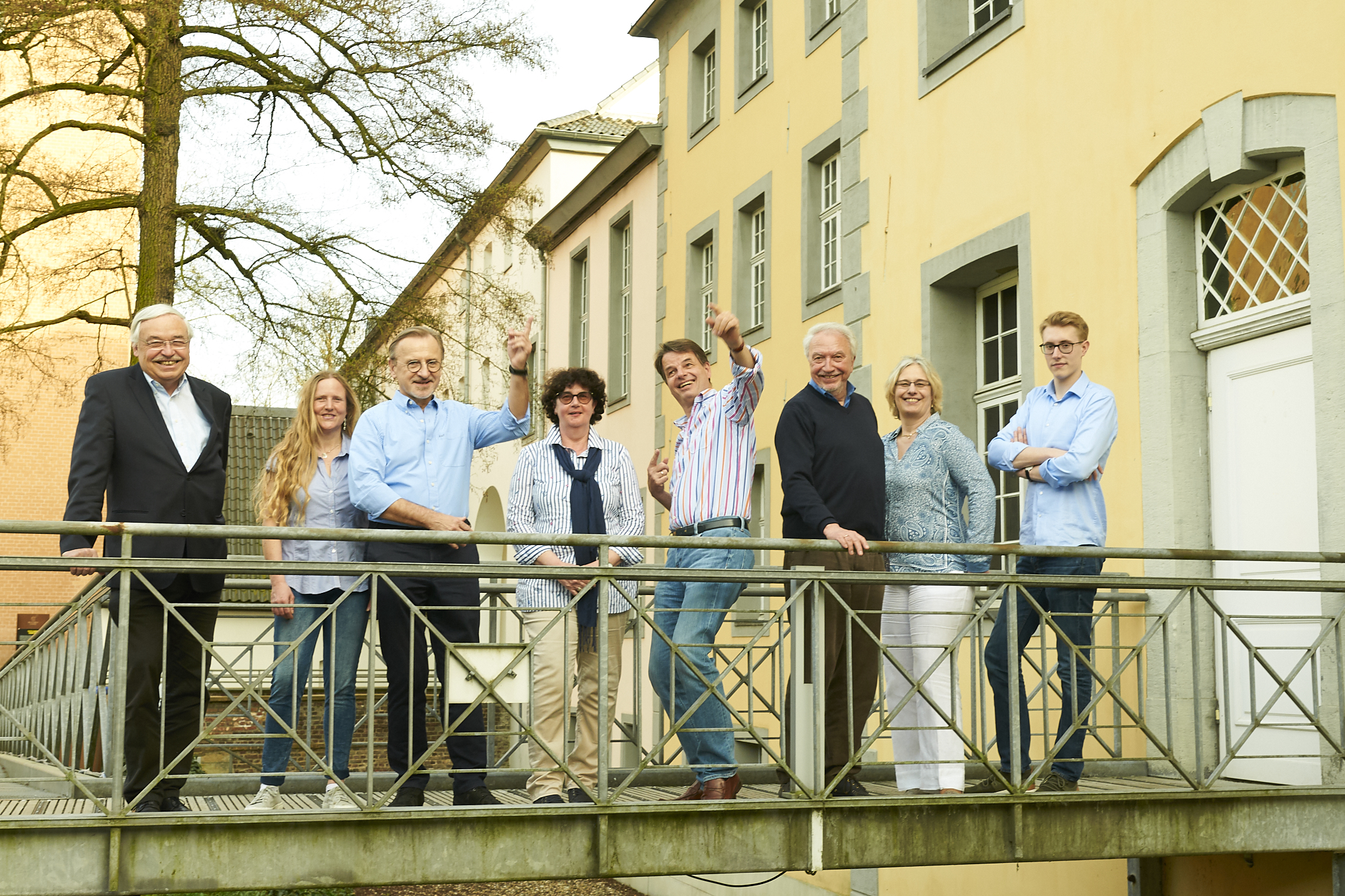 WE ARE EUROPE! DÜSSELDORF is ready for action. Klaus Zimmermann (Germany), Erika Manassero (Italy), Pawel Golak (Poland), Zita Götte, Jens Baganz, Klaus Scherer, Anja Schrieber and Till Fuhr (all Germany) are preparing the ground (missing: Ljiljana Radlovic (Serbia) and Jenny Paul (Germany).
WHAT HAPPENS NEXT
Café Europa: "La Grande Marche pour l'Europe: What kind of Europe does Macron shoot for?
Wednesday, 27 June 2018, 7 pm, Café Europa, Marktplatz 6a, 40213 Düsseldorf, Germany
Emmanuel Macron whirls Europe around. Against all odds, he won the presidentials in France with a firm commitment to the European Union. Within three weeks in autumn 2017, he held two major speeches on European politics, outlining his ideas of a sovereign and confident European Union. Since then, he has
been waiting vainly for an answer from his German counterpart, chancellor Angela Merkel, who experienced some troubles in composing her new government after the September elections in Germany. But even now when the Grand Coalition in Berlin is in office, Merkel is maintaining her silence on Macron's proposals. It seems notably some conservative CDU and CSU members make a stand against Macron's fiscal ideas.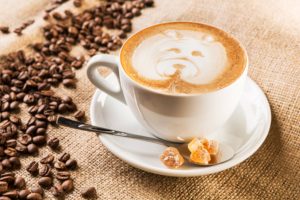 In our Café Europa in June, Jean-Pierre Renollaud, chairman of La République en Marche Rhineland, will explain Macron's ideas on Europe. Afterwards, WAE members and guests are invited to discuss these plans with Jean-Pierre.
The entrance is free; no registration required.
TAKE ACTION
Assembling and uniting without borders.
The WE ARE EUROPE! GROUP:
Committed to the transnational European democracy.
DONATE
We launched our initiative from scratch. And we are well aware it will take us a long time to make headway,
given the obstinacy of national governments. Will you help us? Thank you in advance