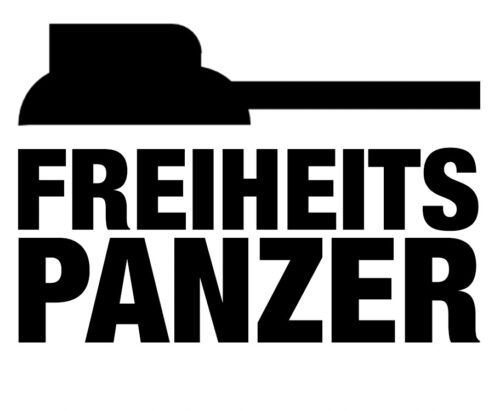 Germany must deliver!
Europe 2022: Ukrainians are fighting for their lives in a barbaric and insane war that Russia is waging against them.  Millions of Ukrainians have fled. Hundreds of thousands have been abducted. Tens of thousands have already died – civilians, soldiers and worst of all: children. More will die every day – if this war is not stopped.
Now there is only one solution: the Russian army must leave Ukrainian soil. The Russian troops have been too cruel against the civilian population, the number of atrocities is too great. Negotiated solutions resulting in Russia being allowed to keep "a piece of Ukraine" are neither in sight nor desirable at the moment.
Germany has helped Ukraine – but far too little and far too late. According to calculations by the Kiel Institute for the World Economy, Germany had spent 0.08% of its gross domestic product on its bilateral Ukraine aid by the beginning of August. This put our country in 17th place among Ukraine's aid donor countries! This cannot remain the case. Germany must now find its role – as one of the most important guarantors of peace and security in Europe.
Germany must deliver!
The war in Ukraine is at a turning point. Ukrainian troops have defended their country with unprecedented and globally admired bravery. They have started to retake Russian-occupied territory. They need our full support for this! And that means: Ukraine now needs state-of-the-art infantry fighting vehicles and battle tanks!
Therefore, we urge the Federal Government and the Federal Security Council today:
Take the initiative among Germany's allies!

Make sure that modern Western infantry fighting vehicles and battle tanks are delivered to Ukraine!

Make sure that Germany itself supplies Ukraine with infantry fighting vehicles and battle tanks!
The Ukrainians are fighting for us Europeans, for the values that we have given rise to all together: Freedom. Peace. Democracy. Equality. And European solidarity. If Ukraine loses, these values would suffer the greatest damage. Let's not let it come to that. Let's help Ukraine and Europe win.
First signatories:
Nadine Alexander, Düsseldorf
Dr. Jens Baganz, Düsseldorf
Angelika Bender, Ratingen
Holger Blasum, Bischofsheim/Mainspitze
Jörg Dehm, Mülheim an der Ruhr
Anna Dönitz, Berlin
Dr. Thilo Engel, Bonn
Günter Geisler, Köln
Maurizio Giangreco, Palermo, Italien
Marc Daniel Heintz, Bonn
Liliya Hordiychuk, München
Dr. Ute Jasper, Düsseldorf
Dr. Yevgeni Kostenko, Ratingen
Dr. Thomas Krebs, Menden / Sauerland
Dr. Fabio Macaluso, Ostuni, Italien
Jakob Martin, München
Ermano Meichsner, Berlin
Christoph Müller, Bonn
Elena Nemcek, Haag in Oberbayern
Maximilian Niles, Essen
Andrej Novak, Nürnberg
Alexander Prostimkin, Berlin
Jean-Pierre Renollaud, Bonn
Andrea-s Bernhard Rullmann-Stekl, Bad Wiessee
Lorenzo Salafia, München
Dr. Ursula Stark, Bonn
Achim Trappmann, Krefeld
Dr. Frank Umbach, Bonn
Dr. Joachim Weber, Bonn
Sign our petition to the Federal Chancellor Olaf Scholz, parliamentary groups of the governing parties and members of the Federal Security Council if you are keen to support the appeal "Germany must deliver". Please use the Facebook and Twitter buttons to spread the word!
Clicking on the "Sign the petition" button will redirect you to our German petition where we kindly ask you to fill in your name and location on the signature form. We highly appreciate any support from abroad, so your signature is welcome no matter where you live. If you sign, an email will be automatically sent to the German politicians mentioned above, bearing your name and the text of the petition. Thank you in advance.

… and, please, donate to the Ukrainian armed forces if you can.

It spells disaster: The military defence of its country is not only costing Ukraine tens of thousands of lives – but also vast sums of money. For orientation, here are a few figures on the costs of tanks and drones that the country now urgently needs:
– a used Leopard 1 (in a package of 88 tanks) costs about €1.3 million (source)
– a used Marder (in a package of 100 tanks) costs about €1.5 million (source)
– a used Leopard 2 costs (depending on quantity and equipment) approx. 3 to 7 million €
– A Bayraktar drone costs approx. 5 million €
We can all help to ensure that Ukraine can shoulder these costs. The National Bank of Ukraine set up a special account for direct donations to the Ukrainian Armed Forces in February 2022. Several payment methods are offered: Google Pay, credit card, direct transfer in several currencies. For donations in euros, the National Bank of Ukraine has set up an account at the Deutsche Bundesbank.
Thank you for helping to free Ukraine from the clutches of Russia.